Point Me in the
right direction
…are you? Whoever you choose to celebrate your love with, Valentine's Day is a chance to connect. And what better way than over great Italian food! We've got lots of favourites on our 3 course menu and there's a glass of Prosecco with your name on it, all part of the special menu.
If you're eating in or taking away at any of our ASK Italian restaurants between Friday 11th and Monday 14th February, our teams will add some free heart breadsticks for you to enjoy – now that's love.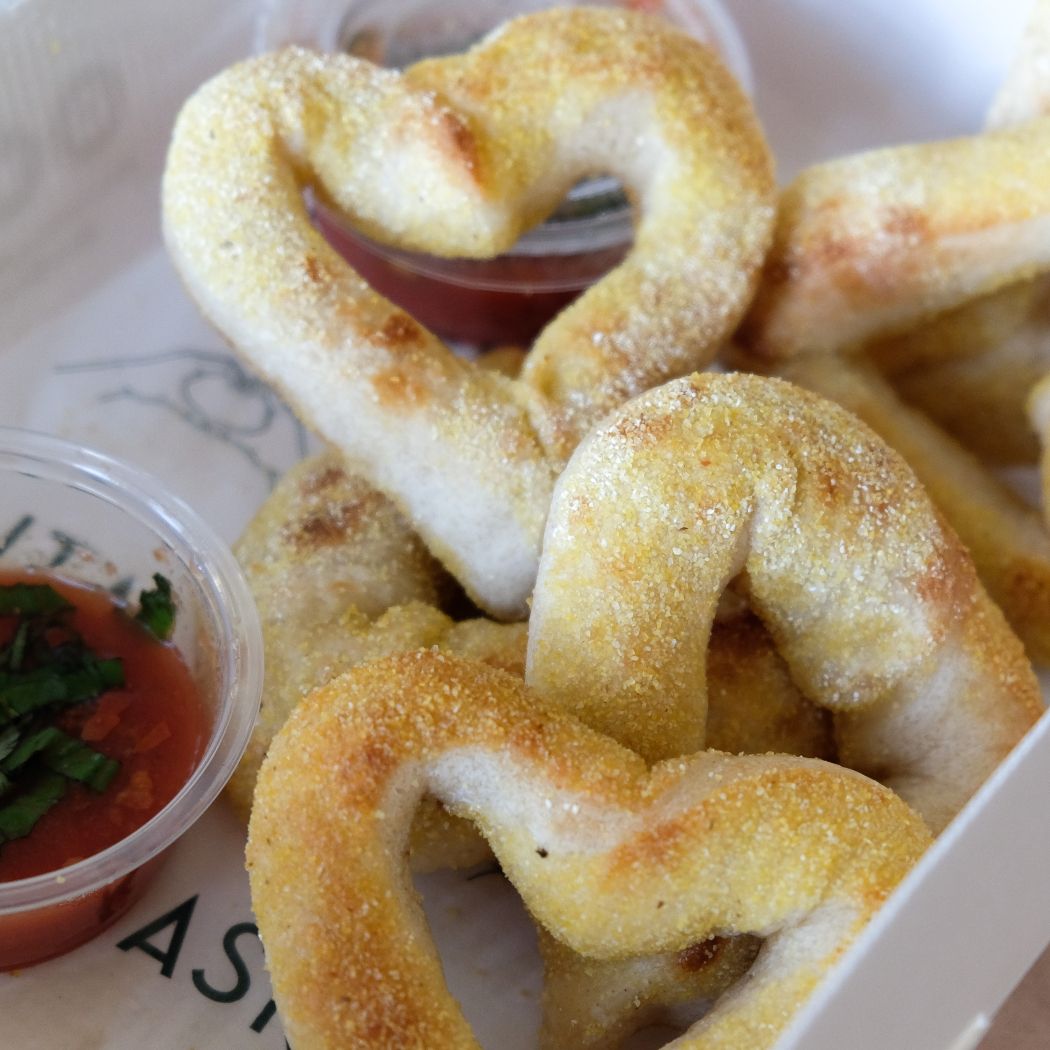 FREE HEART BREADSTICKS*
If your love language is food, we've got a small token of appreciation that you're going to love. Whether you're treating yourself in-restaurant or sending the gift of food to a loved one, there will be a little extra love in every meal.
ITALIAN LOVERS
Don't leave it up to fate, choose from your favourite Italian food – with a few twists thrown in for good measure. Start with a Burrata Caprese or Folded Mozzarella Garlic Bread then spice things up with our Prima pizza Salami Misti. Go frilly with our fresh Purple Pesto Genovese pasta (if you can't picture it, take a look at the photo – you're going to love it!). Top it all off with a zesty dark chocolate tart and wash it down with a glass of Italian fizz.