We're working together to build a better business, strengthen our communities and care for the planet for generations to come. Here in Horsham, we've teamed up with people from your neighbourhood to bring you locally-brewed Firebird beers, Horsham Spirit Gin and stunning murals on the wall, hand-painted by Sam Flylightly.
We've been working with Foodsteps to understand the environmental impact of our meals, in particular how choosing our 'Make this Vegan' swaps can reduce your carbon footprint. The recent refurbishment of ASK Horsham was carried out with a conscience, reusing and upcycling what we could and bringing in new sustainable materials where some extra love was needed.
And because we know not everyone has access to the food they need, we're supporting the Horsham District food bank through Horsham Matters and working with them to lend a hand in other ways too.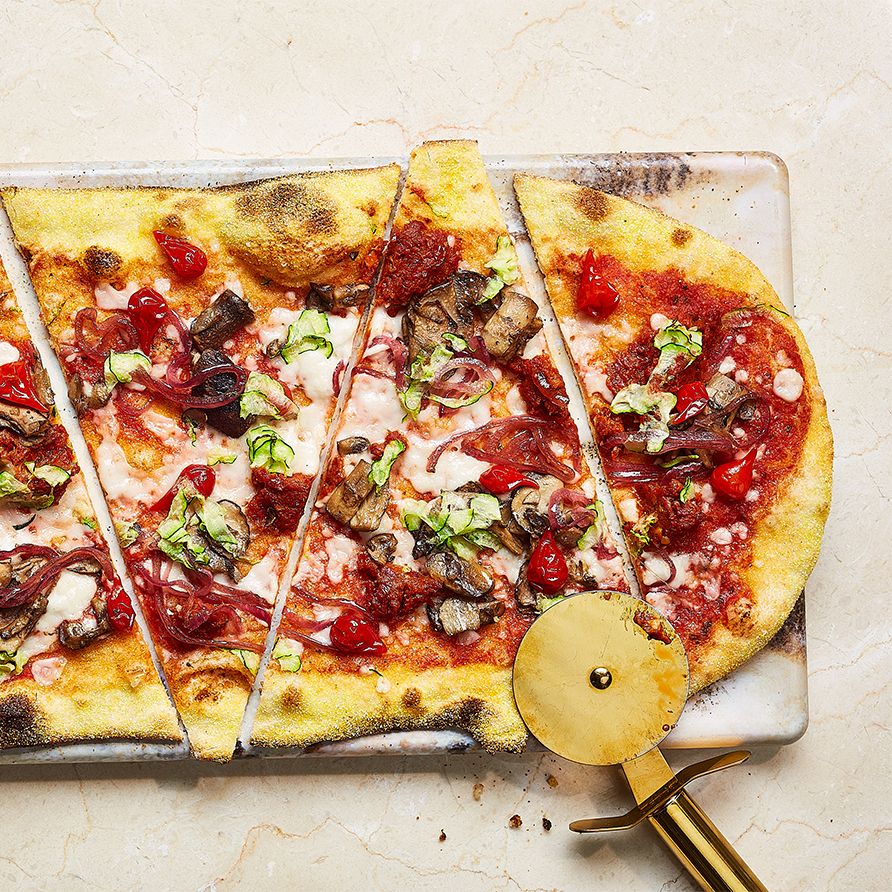 delicious lower impact dishes
We've partnered with Foodsteps – a company committed to showcasing the carbon footprint and environmental impacts of the food we eat. Here at ASK, we believe that by making easy swaps, we can all play a part in reducing our carbon footprint. All you have to do is look for the 'Make it Vegan' label when choosing between your ASK favourites and you could reduce the carbon footprint of your dish by up to 70.8% compared to its non-vegan counterpart. Head to our Foodsteps page to discover more.
local drinks for local people
We're passionate about local community and wanted to showcase the incredible craftspeople right on your doorstep. In ASK Horsham, we've partnered with Firebird Brewery to bring a selection of its award-winning craft beers for you to enjoy with our range of Prima Pizzas and Pasta Frescas.
In our brand-new Lemon Drop Spritz, we're blending Italian passion with Horsham Spirit Gin – this silky smooth gin combines characteristics of 'Old Tom Gin' and 'London Dry'.
bespoke artwork by local artist
Sam Flylightly is a Brighton-based artist from Horsham with a passion for illustration stemming from her childhood. Sam's love for great storytelling and surreal interpretation shines through her mural for us in ASK Horsham, where she draws on the links between Horsham and its unofficial Italian counterpart, Lerici.
To check out more of Sam's creations, tag a snap of her artwork or connect with her on Instagram please use @samflylightly.
CHAMPIONING sustainable materials
Adorned on our Community Wall and across our table tops, you'll notice cork used throughout you ASK Italian in Horsham. Cork has been chosen for its incredible sustainable credentials. Eco-efficient, the cork industry doesn't waste a single gram of cork (even the cork dust is used to generate energy).
Cork oak forests are well adapted to the semi-arid regions of southern Europe, helping to preserve the environment and biodiversity for generations to come.